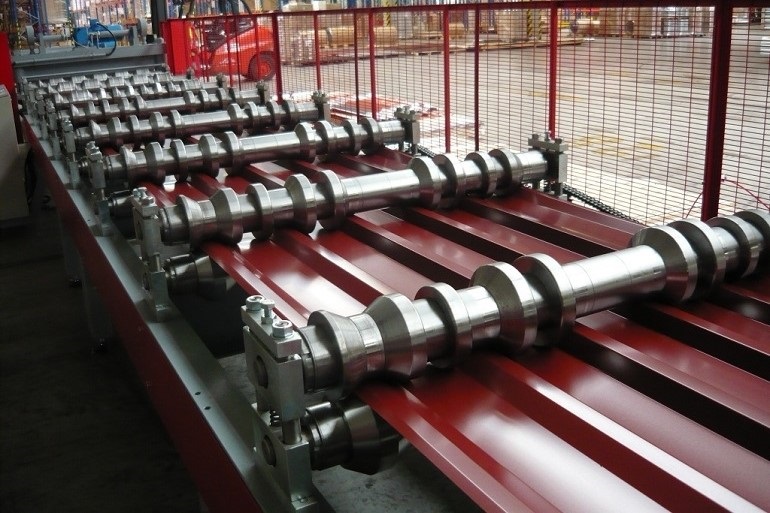 DACHPOLL: We even profile dreams
The Company
The beginnings of sheet metal profiling by the later founders and co-founders of the present DACHPOLL date back to the late 1970s. Initially Zakład Blacharsko-Ślusarski, DACHPOLL now manufactures professional production lines for sheet metal profiling. Why us?
Efficiency & Quality – We manufacture for the Biggest. . .
Service & E-service – Reliable, fast, professional. . .
Sales Team – A well-trained and flexible sales team…
Research & Laboratory – Cooperation with research institutes and the ARCELOR MITTAL laboratory, as well as in-house research in the DACHPOLL laboratory DACHPOLL
Full in-house Production – Full production at DACHPOLL
Patents – Hundreds of registered industrial designs
Safety & Ergonomics – Machines made in accordance with the Safety Directive
Branded components – SIEMENS, MITSUBISHI, WAGO, PRO-FACE, EATON, HYDAC
Over 20 years of experience in sheet metal profiling in the family run company, and its in-house machine construction, has resulted in the start of a machine building business. Professional sheet metal forming machines are created with the experience of the design staff working on innovative and reliable solutions. A particular advantage of the machines currently manufactured by DACHPOLL is the highly developed electronics and controls, which are ahead of the competition on a global scale.